Archive for March, 2010
Video of our recent event – Hardwired for Life? – is now available to watch on our partner Fora.TV's website.
NY Salon Public Event
The NY Salon in association with The Albert Ellis Institute presents "Hardwired for Life?"
Tuesday, March 9, 2010, 6.30pm to 8.30pm
Please RSVP to jean@nysalon.org

Venue: The Albert Ellis Institute

www.albertellis.org
45 E65 St
(Between Park Ave and Madison Ave) NY
NY
212 535 0822

Researchers in the field of behavioral genetics have asserted claims for a genetic basis to numerous behaviors, including homosexuality, aggression, alcoholism, and nurturing. Furthermore, a growing scientific and popular focus on genes and behavior has contributed to a resurgence of behavioral genetic determinism – the belief that genetics is the major factor in determining behavior. Just recently commentators have blamed the international economic crisis on the innate greed of our consumer "have it all now" society.
Are behaviors inbred, written indelibly in our genes as immutable biological imperatives, or is the environment more important in shaping our thoughts and actions? What are the social consequences of genetic diagnoses of such traits as intelligence, criminality, or homosexuality? How much of our behavior can be attributed to our hardwiring?
Watch the video

Speakers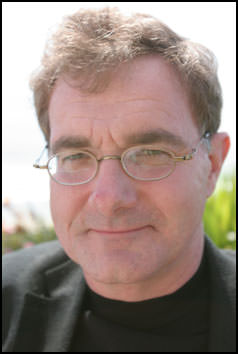 Ron Bailey is the award-winning science correspondent for Reason magazine and Reason.com, where he writes a weekly science and technology column. He is the author of the book Liberation Biology: The Moral and Scientific Case for the Biotech Revolution (Prometheus, 2005), and his work was featured in The Best American Science and Nature Writing 2004. In 2006, Bailey was shortlisted by the editors of Nature Biotechnology as one of the personalities who have made the "most significant contributions" to biotechnology in the last 10 years.
From 1987 to 1990, Bailey was a staff writer for Forbes magazine, covering economic, scientific and business topics. His articles and reviews have appeared in The New York Times, The Wall Street Journal, The Washington Post, Commentary, The Public Interest, Smithsonian, TechCentralStation, National Review, Reader's Digest and many other publications.
Bailey has appeared on numerous television and radio programs, including the NBC Nightly News, PBS' Newshour, several National Public Radio programs, and various C-SPAN programs. He has lectured at Harvard University, Yale University, Morehouse University, the Massachusetts Institute of Technology, Rutgers University, the University of Virginia, and many other places.
Click to look inside Ron Bailey's book, Liberation Biology.
Stuart Derbyshire is a Senior Lecturer in Psychology at the University of Birmingham, UK. His lab is mainly focused on the inter-relationship between biology and psychology. Essentially he aims to understand how genes and brains inform behavior and experience and to what extent behavior and experience break free of biological constraint. Derbyshire's main interest is in pain as a particularly tricky example of how the interface of biology and experience can be much less obvious than it seems. He has also written extensively on fetal pain, consciousness, genetics, ethics, shopping and economics.
Derbyshire SWG. Blaming the Brain. PsycCRITIQUES – Contemporary Psychology: APA Review of Books 2007; 52(47): Article 3
There's more to humans than biological burps
Derbyshire SWG. DNA and Destiny: Nature and Nurture in Human Behaviour. British Medical Journal 1997; 314: 1137
Derbyshire SWG. Unorthodox theories of autism are wrong and inhuman. PsycCRITIQUES – Contemporary Psychology: APA Review of Books 2009;54(24): Article 1
David Shenk is the national bestselling author of five previous books, including The Forgetting, Data Smog and The Immortal Game. He is a correspondent for TheAtlantic.com, and has contributed to National Geographic, Slate, The New York Times, Gourmet, Harper's, The New Yorker, NPR, and PBS.
Shenk's new book, The Genius in All of Us will be published by Doubleday on March 9, 2010 and will be available at the event.
Shenk's book The Immortal Game: A History of Chess (Doubleday, 2006), was hailed as "superb," by The Wall Street Journal, "fresh and fascinating" by The Chicago Sun-Times, "engaging" by The Washington Post, and "a thrilling tour" by Entertainment Weekly. Author Jonathan Cott called it "one of the most remarkable books I've read over the past many years — its 'brilliancy' illuminates so much of life in all its aspects." In January, 2004, PBS broadcast "The Forgetting," a prime-time documentary inspired by the book. Shenk speaks frequently on the history, biology and social urgency of Alzheimer's disease. He has also advised the President's Council on Bioethics on dementia-related issues.
Prior to that, Shenk published two books and dozens of essays on the emotional, social and political ramifications of the information revolution.
Dr. Kristene Doyle is the Associate Executive Director of the Albert Ellis Institute. She is also the Director of Clinical Services and Director of Child and Family Services at the Ellis Institute and an Adjunct Assistant Professor at St. John's University. She received her Ph.D. in clinical and school psychology from Hofstra University and a Doctor of Science degree from the International Institute for the Advanced Studies of Psychotherapy and Applied Mental Health. She has conducted seminars and workshops and given numerous presentations, both nationally and internationally, on Rational Emotive Behavior Therapy and its application to various mental disorders, including anxiety and depression. Dr. Doyle has also appeared frequently on TV and radio and in newspapers across the country.
Moderator
Jean Smith, Director, NY Salon